Gold Bullion Continues to Drain Out of COMEX



It was announced this evening that President Obama will nominate Janet Yellen as the new Fed Chairman tomorrow, having been denied his first choice of Larry Summers by popular outrage.
There were big adjustments in the registered (dealer) gold inventories at JPM and HSBC yesterday as a total of over 40,000 ounces of gold bullion moved back to the customer storage category.
In Scotia Mocatta 4,572 ounce of customer gold moved into the deliverable category.
Brinks received about 1,700 ounces of gold into its registered category which will be offered for delivery and Scotia also received 1,618 ounces into storage. These were the only external transactions.
So as of yesterday there was a total of 731,226 ounces of deliverable gold, and a total of 6,888,160 ounces of gold in all the COMEX warehouses.
And there are 48 times more claims for the deliverable gold than there is gold to deliver, at least at these prices. They may dodge, bluff and finesse their way for some time, the audaciously clever ones that they are, but at last there will come a reckoning, as it comes for all.
Weighed, and found wanting.
Stand and deliver.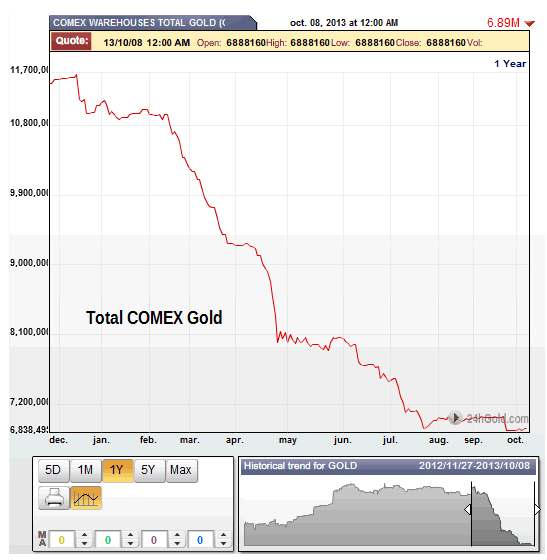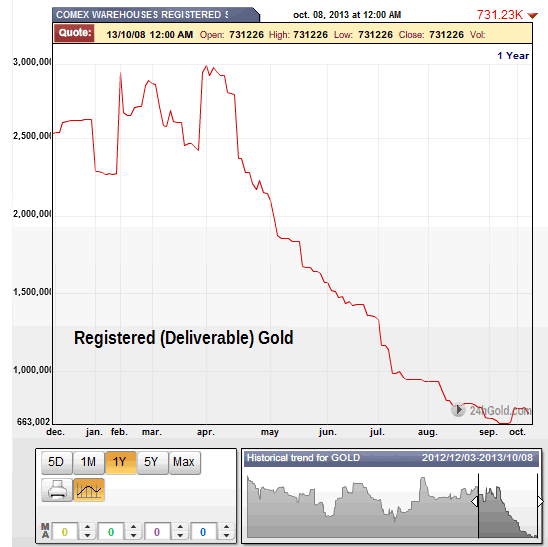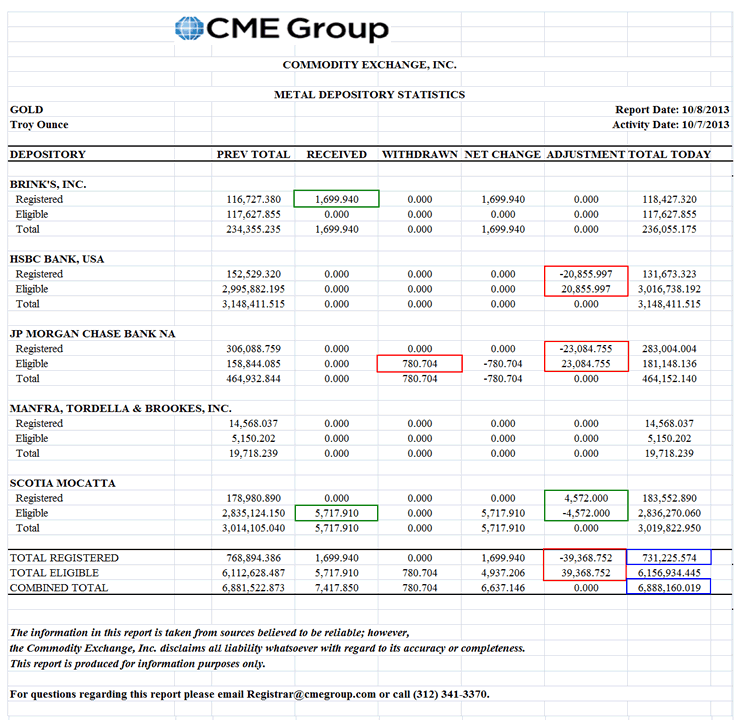 By Jesse
http://jessescrossroadscafe.blogspot.com
Gold Bullion Continues to Drain Out of COMEX
Share and Enjoy