Avoid Credit Card Late Fees!
Late payments can turn an otherwise normal credit card balance into an unbearable burden.
Some credit cards charge incredibly high amounts as punitive fees when you fail to pay on time.   Thus, you should avoid such situations as the road to bankruptcy is a one way path and late payments are the first steps.
You may think it somewhat overstated but the truth is that most people who end up defaulting and ruining their credit score for many years start by missing payments and paying late.   Fees pill up, interest rates grow and before you know you can't even pay the minimum.   Believe me when I say, if action is not taken, that's the beginning of the end.
The advice would be then: Avoid paying late and NEVER miss a payment.
If your financial situation is complicated you may find the following guidelines useful to avoid penalties and bad notes on your credit report that may compromise your ability to get finance in the future: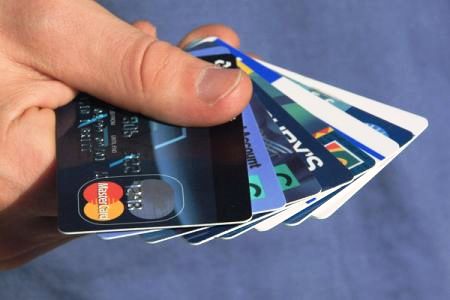 Don't just pay, pay in time.
Lawyers have a saying "he who pays wrong, pays twice".  Pay before payment is due, if possible a week before or more.   Otherwise, if something comes up you won't have enough time to solve it and you'll get penalized.
What you may think justifies your late payment surely doesn't make it for the credit card issuer. Within your credit card bill you'll find all the instructions regarding payment.  Follow them accurately; pay where you are supposed to pay, how you are supposed to pay and when you are supposed to pay.
Can't pay full? Always pay the minimum!
If you don't have money to pay the whole balance, don't worry.  But you should always pay the minimum.
In fact even if you'll be able to pay more in a week or two, pay the minimum amount required first. You can always add up to it by sending additional payments.  As soon as your credit card bill arrives you should have the minimum set aside and you should pay it immediately.
Once you are sure you won't be charged a late fee, you can always consider paying a higher amount. But you'll rest assured that no additional fees will be added to your next bill.
Skip-a-payment services
Make sure your credit card issuer offers this service.  A Skip a payment service let's you request a waiver on your payment that month when something unexpected happens and you can't pay on time or in full.
Use this service wisely as it usually can be used only once a year.  So make sure the current situation is really an emergency and you have no other means to solve your problem.  Obviously this service has a cost and you'll have to pay it the following month so ensure that the fee for such a service is not larger than the amount you'll be saving for not paying late fees.
Change your due date
Finally, if your credit card bill arrives at a time on the month you don't have enough money to cover it and the due date is just too close to your payment date, just contact your credit card issuer and ask them to move the due date to a more comfortable day on the month so you can be sure you'll have time to arrange payment if there is any problem.
Bryan Quinn is a financial advisor with more than thirty years of experience in the field of finance who aids people undergoing financial problems and helps them obtain personal loans, home loans, student loans and grants, consolidation loans, car loans and many other financial products regardless of their credit situation. For more smart tips on Credit Cards and Bankruptcy you can visit www.badcreditloanservices.com
Original post:
Avoid Credit Card Late Fees!
Share and Enjoy